Fees & Policies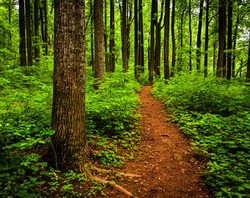 Fees
My fee is $155 for a 50-minute session. If you have any financial concerns, please discuss those with me, as reduced fee services are available on a limited basis.


Payment
You will be expected to pay for each session at the time it is held, unless we agree otherwise. I accept cash or checks as well as most major credit cards - Visa, MasterCard, American Express and Discover.



Insurance Coverage


In-Network
I am currently an in-network provider for Aetna, Blue Shield of California, Cigna, Health Net, Magellan, Managed Health Net (MHN) and Medicare. If you have one of these insurance plans, please call me to discuss your benefits.

Out-of-Network
Many people receive partial reimbursement for my services as an "out of network provider". At your request, I am happy to provide a monthly statement containing all the appropriate information you need to submit a claim to your insurance carrier. I strongly encourage you to call your provider and explore your out-of-network benefits prior to scheduling your first appointment.

Cancellations
Cancellations must be received 24 hours before the scheduled appointment time. This allows a reasonable amount of time to contact other clients who could make use of that hour. Missed appointments and cancellations made with less than 24 hours notice will result in a full billing of the scheduled time

Therapy process
If you have never been in therapy before, there may be some uncertainty as to what to expect. Confidential sessions are 50 minutes, with the last 5 minutes usually reserved for payment and scheduling your next appointment. Confidentiality is a legal and ethical requirement, which means I may not divulge anything said during our session, with few exceptions. Those exceptions are clearly discussed in the first session. Sessions are geared toward you reaching your goal. Sometimes personal goals are not always known at the beginning of therapy, and that is okay. Goals can often manifest once therapy has begun.




---