About Me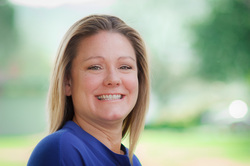 My clients tell me I am compassionate, thoughtful, friendly and insightful. I am a warm and gentle person with a zest for life and humor.

My passion is for helping people by allowing them a space to heal and grow. Sometimes we get stuck: we feel life is overwhelming, we just cannot do it anymore and something has to change. Once you have admitted this to yourself, you have made the first step toward your own personal growth and happiness. I offer support through this difficulty in a safe environment so we can discuss these matters honestly in a non-judgmental way.

I engage with the person at the human level and connect and support them where they are and for what they need in the moment. I have helped people through very difficult times in their lives, supporting them in making tough decisions and meeting them where they are in life. I am an experienced listener and I offer support in an active yet gentle way. Each client is unique; and that is celebrated, thus I find a way of connecting with each client in a way that will best benefit them.

I have worked with a diverse group of patients in terms of age, ethnicity, socio-economic status, sexual orientation and diagnoses and in a variety of settings and have extensive experience both in brief and long-term therapy, working with individuals, couples and families.

My key areas of focus have included:

Support for Long-term Caregivers

I have extensive experience working with both the brain injured clients and their families; supporting them with the multitude of concerns that arise from such an experience. I have supported caregivers with burnout, guilt, anger and the many interpersonal conflicts they now face in their new role. I have worked with adult children now faced with having to care for their aging parents and with spouses of ailing partners.

Grief, Loss and Bereavement

In my work with bereavement and loss I offer both a professional and personal understanding. I have supported many who have lost a loved one, helping them to find meaning and recovery of the soul. I have also lost many close friends and family; including the death a parent at a young age. I completed extensive research in this area and even completed my dissertation on bereavement and dreams.

For those who are interested in my credentials: I am a licensed Clinical Psychologist in the state of California (PSY26781). I received my doctorate degree in Clinical Psychology from the Institute of Transpersonal Psychology in Palo Alto, CA. I completed my pre and postdoctoral internships at the Community Health Awareness Center (CHAC) in Mountain View, CA.


---